Weaphones: Firearms Simulator 1.5.0 (Android)
Overview: Weaphones is the ultimate firearms simulator for your phone or tablet.

Requirements: Android OS 2.2 and up

Market Update Released: September 28, 2012

Price: $0.99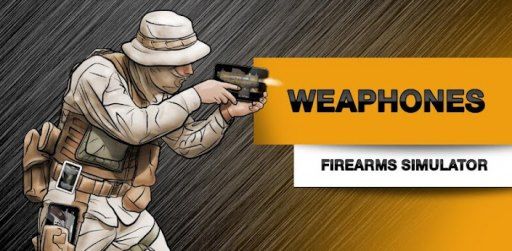 What's in Weaphones: Firearms Simulator version 1.5.0:

» Brand NEW Weaphone, a Belt Fed Light Machine Gun, Plus a Compact Version

→ Realistic Open Bolt Operation

→ Manual Reloading (Pull Out The Belt)

→ Simulated Overheating With Temperature Gauge and Smoke Effects

→ Deployable Bipod, Carry Handle and Laser

→ Spent Link and Shell Animations

» Improved Performance on Automatic Weapons

» Relocated Shotgun Safety Button to Trigger Group
Welcome to the world of Weaphones, the ultimate firearms simulator for your phone or tablet.
Blurring the line between digital and physical, Weaphones combines the two to create a fully interactive real world experience. Switch off the safety, load the magazine, rack the slide and fire, all without having the cops called on you.
Ergonomically designed, Weaphones fit naturally into the shooter's hand. All the important controls are located within a finger's reach. The ability to resize, flip and relocate the Weaphone assures perfect fit no matter the size of hand or screen.
For the price of a couple of 5.56mm rounds you can have a full arsenal of Weaphones… and you won't shoot your eye out.
» Authentic Sound, Smoke and Recoil Effects

» Firing and Shell Ejection Animations

» Full Interaction and Control

» Realistic Weapon Mechanics

» Detailed Full HD Graphics

» 100% Customizable to Fit User's Hand Size and Preference

→ Lefty Flip

→ Rotate 180°

→ Scale

→ Location

» User Adjustable Variables

→ Unlimited Ammo

→ Delay Timer (Grenade)

→ Auto Reload

→ Weapon Jamming

→ Accelerometer Reloading
» Weapon State Indicator ("Why Am I Not Shooting")

» Ultra Detailed Step-By-Step Animated Tutorial for Each Weaphone

» Multi-Touch & Accelerometer Support

» Social Media Driven Future Content
Functional Features:
PISTOL: » Trigger » Hammer » Slide » Magazine Release » Safety » Slide Release » Magazine » Flashlight
REVOLVER: » Trigger » Hammer » Cylinder Release » Ejector Rod » Speed Loader » Revolving Cylinder
ASSAULT RIFLES & SMGS: » Trigger » Charging Handle » Magazine Release » Fire Selector » Bolt Lock/Bolt Release » Magazine » Forward Assist » Stock » Sights » Dust Cover » Accessory (Laser, Vertical Grip)
SHOTGUN: » Trigger » Action/Slide » Folding Stock » Safety » Action Release » Shells
GRENADE: » Spoon » Pin » Variable Timer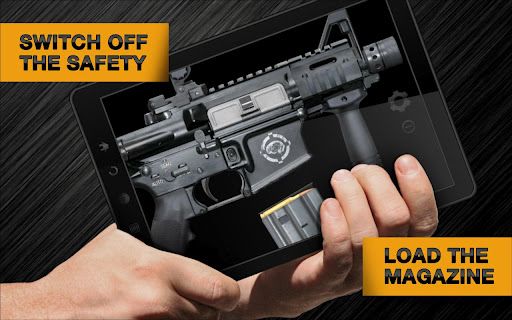 https://play.google.com/store/apps/details?id=air.com.oranginalplan.weaphones
Download Weaphones: Firearms Simulator 1.5.0 (Android)
http://ul.to/4bitckmi/wfs1.5.0.Android.zip
http://cyberlocker.ch/4t3njysa93pl
The post Weaphones: Firearms Simulator 1.5.0 (Android) appeared first on Megandroids.